Matt Lyles' Top 15 Metal Albums of 2011
2011 was a year.  There were a lot of metal albums that got released in said year.  There were actually a lot of other kinds of albums released in said year, but most of those are of absolutely no interest to me.  I guess what I'm trying to say is, these are my 15 favorite metal albums of 2011:
15.) Wolves In the Throne Room- Celestial Lineage
If you've read anything else I've written, you can probably guess that my opinion of Pitchfork Media is extremely low.  This doesn't change that, but they certainly could have done worse in picking their Best New Music category (and they frequently do).  The latest release from Wolves In the Throne Room earned this dubious honor and even made me come the closest I ever have to understanding why ambient black metal is such a hit with the critics.
14.) Absu- Abzu
Yes, it has the laziest title of 2011 (Megadeth's 'Th1rt3en' is a close second) but the music more than makes up for it.  American black metal with a healthy dose of thrash mixed in with awesome occult-themed lyrics?  Sounds great to me.
13.) Today Is the Day- Pain Is a Warning
This album can only be described as thunderous.  The slow but relentless pounding of doom metal mixed with some killer guitar solos makes for something of a curveball but a truly enjoyable one.
12.) The Human Abstract- Digital Veil
As a general rule, I don't like a lot of bands that use breakdowns.  Breakdowns tend to be toneless, boring to listen to, and more of a crutch for bands that can't play their instruments than a real musical technique.  That said, it is always refreshing to hear a band that actually knows how to use breakdowns effectively and they are especially enjoyable when placed in the music theory savvy hands of The Human Abstract.  Carnifex and Bring Me the Horizon should really be taking notes right now.
11.) Vader- Welcome to the Morbid Reich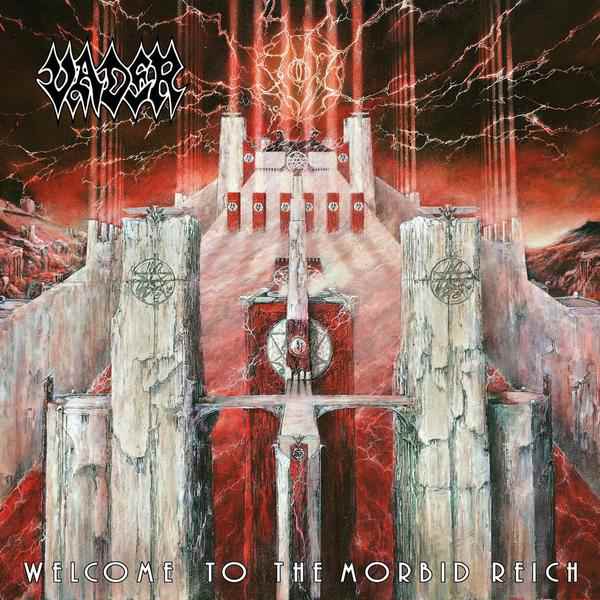 A healthy dose of blackened death metal along with hints of thrash make this album Vader's fastest and most relentless release yet.  Vader has always done exactly what Vader does and not much more, but what Vader does is perfectly fine with me.
10.) Anaal Nathrakh- Passion
This just goes to show that you don't have to lean on awful production values to make the nastiest sounding black metal album of the year.  These guys consistently prove themselves to be one of the most brutal groups around and I have always appreciated that they don't think being able to tell the instruments apart is overrated.
9.) Obscura- Omnivium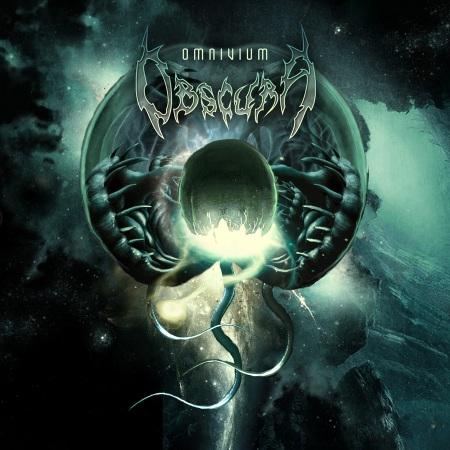 The most common criticism I hear of this band is that they make the common technical death metal mistake of focusing too much on technical prowess but neglecting coherent songwriting.  I have never thought this was true of Obscura and after hearing this album, I am convinced that anyone who still finds that fault needs to have their ears checked.
8.) Protest the Hero- Scurrilous
This may not be my album of the year, but Rody Walker is definitely my vocalist of the year.  He has a unique voice that escapes the pitfalls of most high register male vocalists, who choose to make themselves sound castrated instead of powerful (I'm looking at you, screamo bands).  Walker's excellent vocals are complimented by guitarists Luke Hoskin and Tim Millar, whose fingers practically fly across the frets, making one insane but excellent prog metal experience.
7.) Insomnium- One For Sorrow
I stated earlier how critical fascination with ambient black metal mostly escapes me, but here is a band that takes the genre's more atmospheric elements and mixes it with melodic death metal.  It actually sounds way better.  It makes for a haunting yet beautiful piece of work, which earns its name as the music's ferocity emothes deep sadness as opposed to rage.
6.) Sylosis- Edge of the Earth
I am a sucker for awesome riffs and this is a 72-minute album filled with awesome riffs.  Be forewarned: they will get stuck in your head and you will be unable to sit still.
5.) Mastodon- The Hunter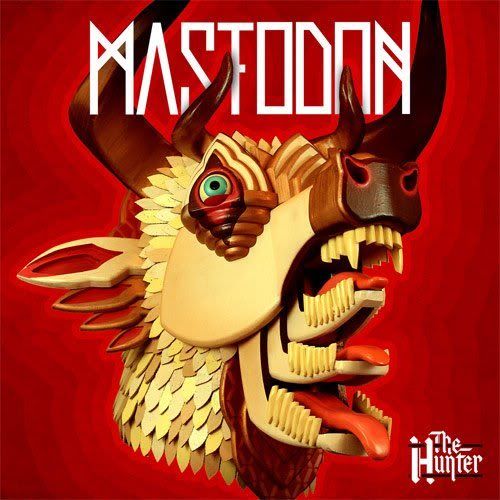 It's not just metalheads; everyone likes Mastodon, and with good reason.  While they're previous four releases were proggy concept albums, this one tones down the acid trip worthy content of Mastodon albums past.  There is still plenty of progressive groove and sludge metal here, but a more modern rock feel makes this a nice change of pace.
4.) Revocation- Chaos of Forms
Dave Davidson was recently named the best guitarist in modern metal by MetalSucks and this album is evidence as to why.  He is truly a virtuoso, proficient in everything from death metal to blues rock and it is all on display.  But it never, for one second, stops sounding like death metal.  How he does it is a mystery, but a brilliant one, nonetheless.
3.) Decapitated- Carnival Is Forever
Few bands of any genre have experienced as much tragedy as Decapitated.  With one former bandmate dead and another in a coma, it is impressive enough that guitarist Vogg was able to reform the band from scratch.  It is even more impressive that the resulting album turned out to be their best one yet.  This is, without a doubt, the comeback story of the year and entire album is the victory song.
2.) The Black Dahlia Murder- Ritual
The Black Dahlia Murder consistently give themselves the same seemingly straightforward task: not to reinvent the wheel, but to make the wheel as mind-blowingly awesome as possible.  Shannon Lucas' drumming is phenomenal, Ryan Knight's riffs are brutally catchy, and Trevor Strnad's alternating growling and shrieking vocals put the cherry on top of this well-crafted and undeniably fun record.
1.) Cormorant- Dwellings
If "do-it-yourself" is the future of music, Cormorant will likely be considered its forefathers.  The fact that this album was released completely independently, and the attention it justifiably gets is a testament to how much work these guys put into the product.  But you know me well enough to know that indie cred is nowhere near enough to earn the number one spot on my best of the year list.  This a phenomenal blend of black metal, death metal, classical, folk, and who knows what else.  Elegance and ferocity abound in equal amounts to form an album of contradictions that work in a way that they really have no right to.  You could revisit this piece of work twenty times and not absorb everything that went into just one song.
Last 5 posts by mlyles